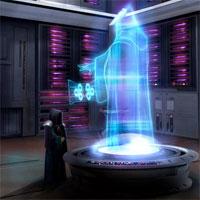 GDC Online has debuted a new batch of lectures for the October show, featuring talks from Zynga on its megahit CityVille, Nexon on handling online game disasters, and BioWare on iterating Star Wars: The Old Republic.
Taking place Monday through Thursday, October 10-13, 2011 at the Austin Convention Center in Austin, Texas, GDC Online
continues as the leading worldwide event to solely discuss the
development and business trends surrounding connected games -- including
casual titles, MMOs, virtual worlds, and social networking games.
This year's Main Conference will include tracks on Business & Marketing, Customer Experience, Design, Production, and Programming, as well as a sponsored track on Monetization.
As the event's Schedule Builder reveals the first set of lectures, the following are some fresh highlights from this year's Main Conference:
- BioWare Austin principal designer Georg Zoeller will host "Rapid MMO Content Iteration and Validation with Spatial Analysis in Star Wars: The Old Republic,"
a talk that will look at "how spatial analysis can be used to support a
rapid content iteration process during the late stages of MMO
development."
The session will also demonstrate how the studio's own
"HoloProjector" spatial visualization toolkit helps contextualize user
behavior and metrics for the developers of the long awaited Star Wars-themed MMO from BioWare and EA.
- Elsewhere, in "Engineering CityVille," Zynga's Robert Zubek will outline the server-side engineering techniques that allowed the company's hit Facebook title CityVille
to expand quickly after its successful launch, as well the gameplay
engineering strategies that enabled rapid content generation.