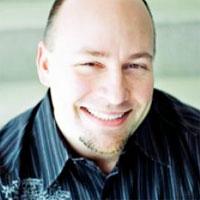 GDC Europe organizers have announced that Epic Games president Dr. Michael Capps will give a keynote at next month's GDC Europe, revealing secrets behind the studio's major releases, from big-budget shooters such as Gears of War to mobile titles like Infinity Blade.
Capps will join Ultima creator Richard Garriott and Wooga founder Jens Begemann as the third keynote speaker to be announced for the 2011 Game Developers Conference Europe, which will take place August 15-17, and is located in Cologne, Germany alongside gamescom, the leading European trade and consumer show.
The keynote, titled "Size Doesn't Matter: How Epic Brings AAA Attitude to Every Game, from Gears of War 3 to Infinity Blade", will delve into Epic's development process for its various games, which range from AAA console titles to mobile releases and classic PC shooters.
Dr. Capps will discuss the key development similarities that pervade all of Epic's projects, even when team sizes and budgets differ wildly. He will also cite specific examples of how the studio benefits from its shared staff and infrastructure, using examples from the upcoming Gears of War 3.
In addition to serving as Epic's president, Dr. Capps is also an advisory board member for the Game Developers Conference, and holds a seat on the boards for the Academy of Interactive Arts and Sciences and the Entertainment Software Association.
Before entering the game industry, Dr. Capps worked as a professor at the Naval Postgraduate School in Monterey, California, specializing in defense and entertainment collaboration, virtual reality, and computer graphics. He holds degrees in computer science and electrical engineering from the University of North Carolina and MIT, and a doctorate in computer science from the Naval Postgraduate School.