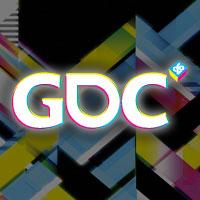 GDC 2011 organizers are reminding that reduced-price online registration for next week's San Francisco show is only available until Sunday, also highlighting a number of late-breaking and previously unfocused-on talks.
Although on-site registration is also available for Game Developers Conference 2011 - the historic 25th iteration of the show - interested parties can continue to register on the official website at a discount until Sunday, February 27th.
The complete conference schedule for next week's GDC, including over 650 speakers, is currently available on both GDC Schedule Builder and the newly launched, smartphone-centric GDC Mobile site.
With the Moscone Center, San Francisco-based show commencing its February 28th through March 4th run on Monday, organizers are highlighting the following lectures that have been added to the program later in the process:
- In a high-profile talk, Ben Cousins of EA's Easy free-to-play game division presents 'Paying to Win? Battlefield Heroes, Virtual Goods and Selling Gameplay Advantages', "takes us through the story of this controversy" behind sweeping changes to the game's in-game economy and virtual item catalog -- including key lessons learned.
- A Main Conference video game funding panel, 'Funding Development: How to Raise Money if You're Not a Social Games Darling', includes notables like London Venture Partner's Phil Harrison, Seahorn Capital Group's Marc Jackson, Indie Fund's Aaron Isaksen and Tenshi Ventures' Jonathan Newth, talking "the world of financing beyond Silicon Valley venture capitalists."
- Zynga's Brian Reynolds (Civilization II, FrontierVille) is presenting 'Launching Great Features on the Frontier of Social Games', discussing the latter hit Facebook game game "as a lens to discuss the production challenges in launching great social game features" - including "marrying good game design with good business practices and the constant need for new content in a live service."
- Bungie's Jamie Griesemer presents the epicly-titled 'Design in Detail: Tuning the Muzzle Velocity of the Plasma Rifle Bolt on Legendary Difficulty Across the Halo Franchise', following up GDC 2010's much-lauded lecture about gameplay tuning for the franchise's sniper rifle, and targeted at "senior designers working on gameplay balance for a game with a sophisticated world simulation."