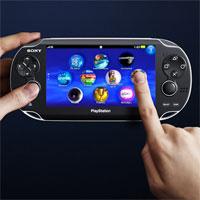 GDC Europe 2011 continues to debut talks for the August event opposite gamescom in Cologne, including Obsidian's J.E. Sawyer on RPG mechanics, GameStop on expanding into the digital market, and Sony on the PlayStation Vita.
Taking place Monday through Wednesday, August 15-17, 2011 at the Cologne Congress-Centrum Ost, alongside the major gamescom trade show, GDC Europe will again provide the essential pan-European perspective of game development and business trends.
Some of the new highlights from the Main Conference, which features tracks on Business & Marketing, Game Design, Production, Programming and Visual Arts, include the following:
- In the Business & Marketing track, Steve Nix, divisional vice president and general manager of digital distribution for video game retail giant GameStop, will host a talk dubbed, "GameStop's Digital Strategy: Bringing Immersive Gaming to a Digital Audience."
As the traditionally retail-heavy GameStop reaches into the digital space by acquiring Stardock's Impulse download service along with streaming technology company Spawn Labs, Nix will examine the growth and evolution of the digital space and how his company plans to work with publishers and developers to shift beyond the traditional console market.