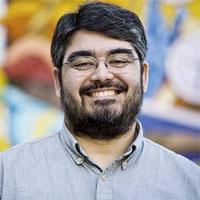 The GDC Vault service
has debuted several free videos from the Game Developers Conference
2011, featuring Playdom's Raph Koster on whether social games are truly
social, a rant on game AI, and a retrospective look at the forces behind
the successful Humble Indie Bundle.
These talks join recently-debuted free videos from GDC founder Chris Crawford, Bungie's David Aldridge, and Maxis veteran Stone Librande, as well as the much-watched classic postmortem series as part of GDC 2011's 'free recordings' section on GDC Vault.
The following free lectures include highlights from the conference's
notable Summits, which covered topics such as social and online games,
AI, independent games, and more.
The first talk offered for free is a lecture from Playdom's Raph Koster dubbed, "Social Mechanics for Social Games." In this session, Koster picks apart the interpersonal interactions that take place within online social titles.
As he notes in his talk, "Many have accused social games of not
really being social. But they are underpinned by many classic social
mechanics that drive interaction and community-building. Some of these
have been proven to work in other genres such as MMOs and are beginning
to filter into the social games market; others are easily visible and
quite familiar in real life, but have yet to be seen in the design of
social games."