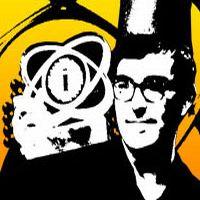 The organizers of the 2009 Independent Games Festival have announced a record turnout for this year's IGF competition, with a total of 226 entries in the Main Competition (an increase of 30% on last year's 173 entries), and a total of 145 Student Showcase entries (up over 15% on last year's 125 entries).
Information on the 226 separate IGF Main Competition entries, including screenshots, descriptions, and links to official game websites, are now available to view on the official IGF website.
Examples of the entries span already announced indie titles, including Jason Rohrer's Between, alternate reality RPG Barkley Shut Up and Jam Gaiden, visually lush point and click adventure Machinarium, and art-game I Wish I Were The Moon, through previously little-discussed titles such as Pieces Interactive's "first walk'em up" Walkie Tonky, new Nifflas-designed title Night Game, and Lexaloffle's "ecological action game" Conflux.