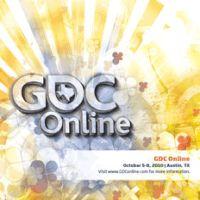 GDC Online organizers are reminding that this Friday is the final pre-show discount deadline for next week's Austin show, revealing a new Playboy/Bigpoint party and lectures from Civilization V creators along the way.
The Austin, Texas based conference -- formerly known as GDC Austin -- is sharply focused on the development of online games, including free-to-play titles, social network games, and traditional MMOs, with a veteran online game industry advisory board evaluating and selecting the lectures.
There are now more than 120 panels, lectures and tutorials currently scheduled for the October 5th-8th event. Highlights include the confirmation of a keynote from Zynga chief game designer Brian Reynolds (FrontierVille), and track keynotes from Blizzard's Greg Canessa (on Battle.net), Playdom's Raph Koster (on social mechanics), and Bigpoint's Heiko Hubertz (on the rise of Europe in online gaming).
Organizers are reminding that final registration discounts for the show, which kicks off next Tuesday, will run out this Friday, October 1st, with discounts of up to $200 still available for prospective attendees who register now, as opposed to doing so onsite.
At this late stage, several new announcements have debuted. Famed media brand Playboy, which recently announced a foray into digital gaming with partner Bigpoint, is co-hosting an official GDC party open to all GDC passholders at The Phoenix on Thursday, October 7th.