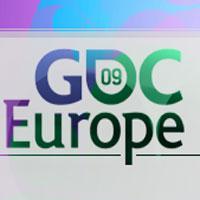 Think Services has announced its flagship European event, Game Developers Conference (GDC) Europe for August 17th-19th 2009, alongside new German consumer games event GamesCom, with former GCDC head Frank Sliwka joining Think Services to run the event.
Think Services also runs game industry events including next March's Game Developers Conference in San Francisco and September's Austin GDC, as well as the recently announced GDC Canada, while also operating Gamasutra.com and Game Developer magazine.
Frank Sliwka, who formerly worked at GC organizer Leipziger Messe, where he was conference director for the GC Developers Conference (GCDC) and national/international advisor, will join the Think Services Game Group as Vice President of European Business Development and Event Director, GDC Europe.