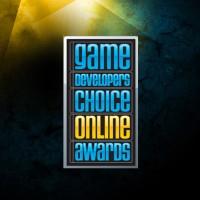 The Game Developers Conference Online (GDC Online, formerly GDC Austin) in Austin, Texas has opened nominations for the second annual Game Developers Choice Online Awards through June 30, 2011.
The Game Developers Choice Online Awards are produced by the UBM TechWeb Game Network and recognize the rich history, technical excellence, and continued innovation in the accomplished arena of online games. The awards ceremony takes place the evening of October 12, during the four-day conference in Austin, Texas.
The awards ceremony honors the achievements of the creators and operators of online video games -- from large-scale MMOs and free-to-play titles to growing social network games -- that launched between June 1st, 2010 and May 31st, 2011 in North America.
The awards recognize achievement in online games across 12 categories, including excellence in visual arts, online game design, live games, technology, audio and community.
The inaugural Awards, held in Austin at GDC Online 2010, saw Riot's standout "multiplayer online battle arena" title League of Legends lead the winners with five awards, including Best New Online Game -- full video of the ceremony is available via GDC Vault.
Other recipients from last year included CCP, which received the Best Live Game award for EVE Online, MUD co-creator Richard Bartle as the Online Game Legend recipient, and Origin and Electronic Arts' seminal MMO title Ultima Online as the first Hall of Fame inductee.