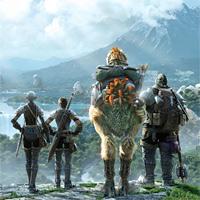 GDC China organizers have revealed a keynote from Square Enix senior vice president Hiromichi Tanaka on building Final Fantasy XI and XIV, as the latter is poised to become the first-ever official Final Fantasy title to debut in China.
Following the recent news that leading Chinese MMO operator Shanda Games and Square Enix have announced partnership to bring Final Fantasy XIV to the region, Tanaka becomes the second keynote for the December 5th-7th Shanghai event.
In the keynote, 'Final Fantasy XI & XIV: Developing and Operating a Cross-platform, Cross-region MMORPG', Tanaka will discuss "the managerial know-how fostered during the lifespans of Final Fantasy XI and the newly released Final Fantasy XIV, with a focus on our team's global distribution-based development concept and RMT countermeasures."
Tanaka, one of the original members of Squaresoft (now Square Enix)
when it was founded in 1983 in Japan, contributed game design to the
first three seminal Final Fantasy titles on the NES/Famicom, as
well as producing classic titles like Secret of Mana and Xenogears.
He went on to work as producer on Final Fantasy XI, not only
establishing the overall development policy, but also contributing to
design aspects of the game, such as the user interface for the popular
worldwide MMO, before overseeing the just-debuted FFXIV.
The Square Enix SVP joins a packed
schedule that includes earlier
confirmation of Blizzard, Flagship and Cryptic alumnus Bill Roper
as the other keynote speaker, plus a comprehensive
line-up of talks across the event's major tracks, including Global
Game Development/Outsourcing and Online Game Developer, alongside the
Independent, Mobile, Social and Serious Games Summits.