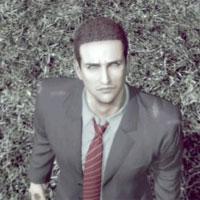 Organizers of the 2011 Game Developers Conference have debuted a rare Western talk from Deadly Premonition creator Swery, plus new lectures on Rock Band 3's Pro Guitar mode and Pixar's Toy Story 3.
As the overall session list for the February/March event further expands, organizers are revealing brand new Main Conference session announcements just debuting on the website.
These talks are part of GDC 2011's Main Conference, which takes place at the Moscone Center from Wednesday March 2nd to Friday March 4th, 2011 during the pre-eminent, San Francisco-based event, featuring discipline-specific Tracks dedicated to programming, design, art, audio, business and management, and production.
Some of the top new lectures added to the GDC roster include the following:
- In his first-ever major Western talk, Access Games' Hidetaka 'Swery' Suehiro will present a talk on his work making cult console title Deadly Premonition, explaining "his unique method of architecting games" with reference to the polarizing action game.
The in-depth talk, which will be simultaneously translated from
Swery's native Japanese, "touches upon the 7 points to check [to see] if
your game's storyline might already be dead", also focusing on the
detail and interactivity which made Deadly Premonition a
fascinating, self-avowedly flawed title.
- Another notable just debuted talk is 'Prototype through
Production: Pro Guitar in Rock Band 3', presented by
Harmonix's Jason Booth and Sylvain Dubrofsky, in which the duo present:
"How do you go from an insane idea like 'Lets teach non-guitarists how
to play a real guitar in Rock Band 3?' to a genre changing
product in 20 months?'