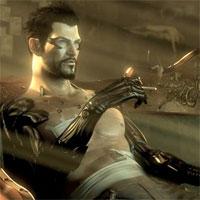 GDC Online organizers have revealed the initial lineup for the show's Game Narrative Summit, which features speakers from Eidos on Deus Ex: Human Revolution's branching narrative, Microsoft on creating transmedia giants, MIT on crafting education-based ARGs, and more.
Taking place Monday through Thursday, October 10-13, 2011 at the Austin Convention Center in Austin, Texas, GDC Online continues as the leading worldwide event to solely discuss the development and business trends surrounding connected games -- including casual titles, MMOs, virtual worlds, and social networking games.
Now in its sixth year, the Game Narrative Summit - formerly the Game Writers Conference - once again returns to GDC Online to showcase leading speakers on the many facets of interactive storytelling, with sessions ranging from roundtable discussions to postmortems and more.
The initial sessions and lectures featured in the two-day Game Narrative Summit currently include the following:
- In "Building the Story-driven Experience of Deus Ex: Human Revolution," Eidos Montreal's lead writer and narrative game designer Mary De Marle will present an in-depth look at the story-building process behind the upcoming Deus Ex title. De Marle will outline how the creative team crafted the game's numerous story branches and player choices, while still maintaining a coherent and satisfying experience.
- Elsewhere, Geoffrey Long, producer of narrative design at Microsoft, will note what it takes to build an IP into a powerhouse franchise in "From Story to Universe: 10 Best Practices for Transmedia Franchise Design." Long will look at franchises outside of games, including Lost, Buffy the Vampire Slayer, and Star Wars, to explain why these IPs became some of the most popular in the world, and how game developers can build their IP to do the same.